CivicPlus - Village Notifications
Consolidated Election

Village of Divernon
The filing period for the Consolidated Election in the Village of Divernon will be from December 14 through December 21.   The positions available are Village President, Village Clerk, three (3) Board of Trustee positions. All are four-year terms. The Consolidated Election will be held on April 6, 2021.  Election packets are available at the Divernon Village Hall.  If you have any questions, contact Rodney Molnar, Village Clerk at 628-3416.
PRE FILING NOTICE
December 4, 2021
 NOTICE is hereby given that the office of Village Clerk located at 50 E. Brown Street Divernon Illinois will be open from 7:30 a.m. to 4:30 p.m. beginning December 14, 2020  through December 21, 2020, at 5:00 p.m. for the purpose of accepting candidate petitions or certificates for the Consolidated Election to be held on April 6, 2021 for the following offices.
Village President
Village Clerk
Village Trustee (3 positions)
                                                     Rodney Molnar
                                                     Village Clerk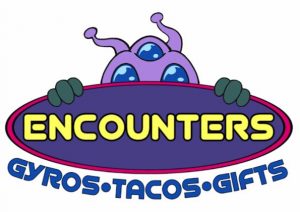 All Divernon residents will receive 10% off at Encounters in addition to other discounts being offered.  This applies to the gift shop as well. Located at: 480 West State Route 104.


Sign Up today to receive important information about things like boil orders or street closures in Divernon or emergency alerts within the community.  To join using your cell phone, text the words 
JOIN DIVERNON

  to: 30890. Or, you can sign up from this website at the CivicPlus – Village Notifications quick link above.
                 
Ameren Illinois offers $8 million in assistance to give customers "Fresh Start".

VIRTUAL
VILLAGE BOARD MEETINGS
During this time of COVID-19, the Village Board meetings will be held virtually.  If you are interested to attend, please contact the Village Hall for details on how to join the meeting.  Please also contact the Village Hall to be added to the agenda if you wish to discuss a topic at the meeting. Meetings are held every 2nd and 4th Wednesday of the month.
Click here

on how to maintain and restore water quality in buildings with low or no use.

 ~~~~~~~~~~~~~~~~~~~~~~~~~~~~~~~~~~~~~~~~~~~~~~~~~~~~~~~~~~~~~~~~~~~~~~~~~~
Click here

for The Small Business Owner's Guide to the CARES Act

.
~~~~~~~~~~~~~~~~~~~~~~~~~~~~~~~~~~~~~~~~~~~~~~~~~~~~~~~~~~~~~~~~~~~~~~~~~~
CORONAVIRUS
INFORMATION AND UPDATES

Centers for Disease Control and Prevention Updates
The Low Income Home Energy Assistance Program (LIHEAP) is available NOW!
The Sangamon County Community Resources Office (SCCR) is operating the Low Income Home Energy Assistance Program (LIHEAP) beginning October 1, 2019, for income-eligible households.  The LIHEAP is designed to assist low-income households with winter energy services.  A one-time benefit is provided to eligible households to be used for energy bills. 
There are two ways to apply, either on-site at the SCCR office or mail the completed the application, found on this website, to SCCR.  
On-site:  Beginning October 1, priority appointments for seniors and people with disabilities can be made over the phone (217/535-3120) Monday through Friday from 8:30 a.m. – 5:00 p.m.  In November the aforementioned groups as well as disconnected households and households with children under 6 years may call for appointments.  Beginning in December, any income-eligible household may call for an appointment for services. 
Mail-in:  The LIHEAP application, found on this website, can be printed and completed.  The same timeframe for making application as noted above still applies.  Complete all the necessary forms, attach copies of the required documents identified below, and mail to:
Sangamon County Community Resources
2833 S. Grand Ave
Springfield, IL  62703
If you choose to mail the application, do not call for an appointment. 
A household is defined as everyone living in the same house or apartment whether related or not.
Eligibility documentation:
Proof of household income from the last 30-days – copy of bank statement or pay stubs for last 30-days, copy of annual Social Security letter
Copy of gas and electric bills (last 30 days). Bill should be in applicants name.
Copy of disconnect notices, if applicable
Copy of Social security cards for everyone in the household
If a child in the home is receiving SSI, a copy of benefit information for the past 30-days